Join AmCham to meet and mingle with transformational leaders to discuss navigating the modern business landscape.
.
This event is not to be missed! Price includes beer/wine, canapes, and great conversation.
Being one of the few female leaders in the technology and automotive industry, Larissa Tan heads up Singapore's first electric vehicle company, Vanda Electrics. Under her leadership, Vanda Electrics recently launched the Dendrobium, Singapore's first hyper car and also the world's first fully electric hyper car with the technical expertise of an F1 engineering team behind it.
Larissa first started her career in the field of banking and finance before moving towards the field of marketing, an experience which proved to be fundamental in the pursuit of her career. Having been in the marketing field for close to 15 years, Larissa was once the marketing lead for STIKFAS, a company that made a global impact in the toy industry in the early 2000s. Since then she has held senior branding and marketing roles in the luxury industry, where she created and managed luxury brands. Prior to her role as CEO of Vanda Electrics, Larissa was Head of Marketing for Wong Fong Industries, where she saw to the rebranding of the entire group in preparation for its IPO.
Dato' Sri Idris Jala is the President and CEO of PEMANDU Associates, a private firm specializes in delivering transformation to our clients. He was also the CEO of PEMANDU and Managing Director of the BFR Institute, a unit in the Prime Minister's Department, Malaysia – the organisation tasked with spearheading Malaysia's transition towards high income status by 2020. For 6 years, he also served as Minister in the Prime Minister's Department, Malaysia.
He is a renowned transformation guru in turning around companies' performance through his big fast results methodology and transformational strategies that are innovative, rigorous and relevant to today's demands. He has continuously delivered sustainable socio economic reforms which, in 2014, saw Bloomberg place Idris Jala among the top 10 most influential policy makers in the world.
Stephane Garelli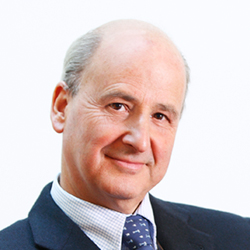 Stephane Garelli is a world authority on competitiveness and has pioneered research in this field for 25 years. He is Emeritus Professor at IMD (Institute of Management Development) Lausanne, where he has founded the World Competitiveness Centre, he is also Emeritus Professor at the University of Lausanne.
Garelli is closely connected to the world of business. He is, amongst others, Chairman of Le Temps, the leading French language Swiss newspaper. He was formerly Chairman of the Board of the Sandoz Financial and Banking Holding, and member of the board of the Banque Edouard Constant. Earlier in his career, Garelli was Managing Director of the World Economic Forum (WEF) for many years. For twelve years he was also permanent senior adviser to the European management of Hewlett-Packard.
He is the author of numerous publications on competitiveness and global business, including his best-selling book Top Class Competitors - How Nations, Firms and Individuals Succeed in the New World of Competitiveness. His latest book is entitled Are you a Tiger, a Cat or a Dinosaur?
Ben Hammersley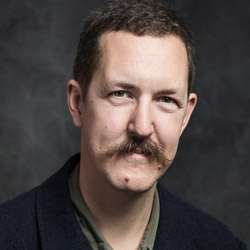 Ben Hammersley is a journalist, futurist and technologist, specialising in the effects of the internet and the ubiquitous digital network on the world's political, cultural and social spheres. He enjoys an international career as a trends and digital guru, explaining complex technological and sociological topics to lay audiences, and as a high-level advisor on these matters to governments and business.
He is currently Innovator in Residence at the Centre for Creative and Social Technologies at Goldsmiths at the University of London; a faculty member of the School of Life; an Academic Fellow at the European Policy Centre, and a non-executive director of Digital Jersey Ltd. In 2014 he became the Principal of Onwards, Friend – a programme to develop science and launch platforms for high altitude and low-earth-orbit. He is Contributing editor at WIRED Magazine, a columnist for BA Business Life Magazine, and a Freelance reporter and presenter at the BBC.
All speakers are represented by
The London Speaker Bureau
, to find out more about them click
here
.